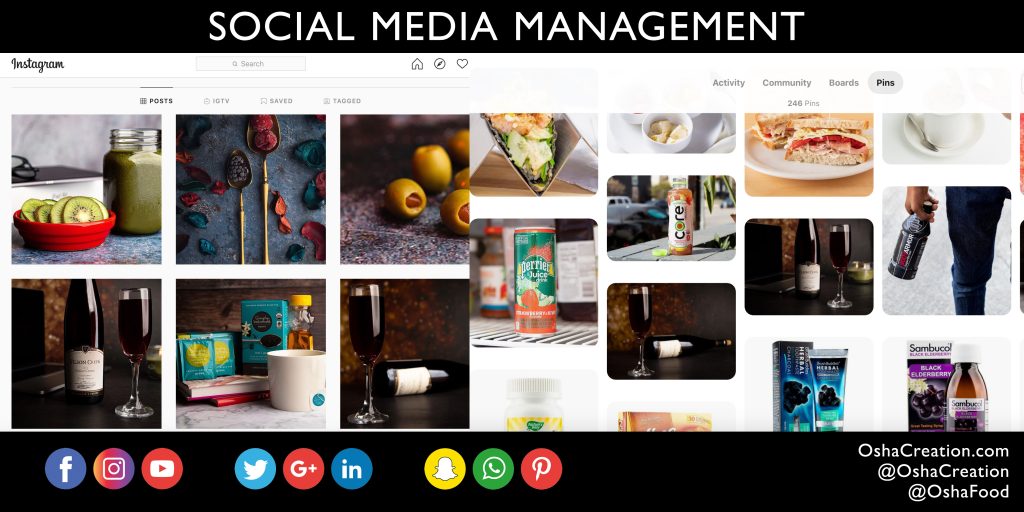 We offer three social media management packages to suite your need
1. Social Media Management (1 Platform)
Our social media management one platform is our most basic social media management offering. It includes posting on 1 platform of your choice and responding to interactions.
2. Social Media Management Special Package
Our social media management package includes platforms like instagram, Facebook, Pinterest, and more. We understand that every one has different needs so we have created this package to be flexible to meet your needs. Please contact us with details of what you are looking to do and we will put together a package to fit your needs.
3. Social Media Image Management.
Our social media image management includes our photography service. If you need professional images on your social media, we can take care of that for you and also help post them. This package can be modified but our basic social media image management package comes with up to 20 images, posted every other day for up to 20 days.
Please Note: For restaurants, We will photograph up to 20 food, client, interior, detail, restaurant life images for your social media pages. We will also help you upload them every other day. If you wish to upload daily, we also have a 30 image package that you can purchase.
Ready to get your social media popping with images? Call us or fill the form below